How Hard Will This Divorce Be On My Finances?
A Quick Guide to a Solid Financial Footing Post-Divorce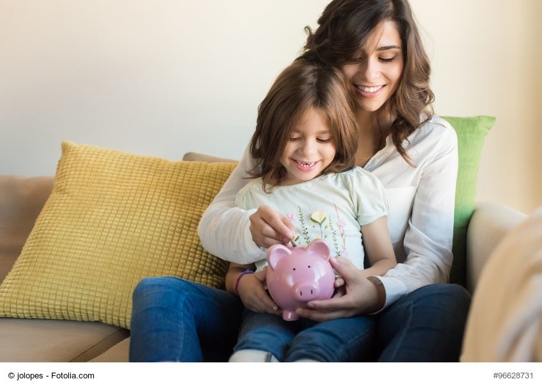 The easy - but tough - answer is that divorce will be hard on your finances. Divorce is change, and any change like this will change how you've been managing your money. From those with modest income to the wealthy, it is a matter of degree. Even wealthy couples may suffer financially in a divorce. So, it comes down to (1) how well you manage your finances and (2) how well you protect your rights during the divorce process.
Managing Your Finances
Divorcing couples across the economic spectrum must properly manage their finances. That is easier said than done, of course, especially during an emotionally difficult divorce. But to set yourself up for success, you want to do the following:
Ensure your financial situation is fundamentally sound in terms of inflows and outflows
The ratio of debt to income plays an important role in personal finance. The typical American household may have a house, two cars, some credit card debt, some funds in a retirement account, student loans, etc. The house, cars, and other forms of debt are your monthly outflows. In many cases, these outflows are quite significant.
You'll want to determine what impact divorce will have on your inflows and outflows - and do what you can to ensure that your outflows do not exceed your inflows. If you succeed at this, not only will you be able to make ends meet after the divorce, you may be able to put money away in savings.
Protect Your Rights during the Divorce Process
In general, no investment pays a better dividend than paying off debt that comes with high interest rates (the worst kinds of outflows, such as credit card debt). So the question becomes, who pays off that debt in a divorce? In terms of the mortgage and car payments, who is responsible for those monthly outflows? And how will assets be divided?
To answer these questions, see our pages below:
Ready to discuss your divorce case? Call (713) 909-7323 for a consultation with our Houston law firm - Hendershot, Cannon & Hisey, P.C.
Who is Hendershot, Cannon & Hisey, P.C?
Hendershot, Cannon & Hisey P.C. is an award-winning Texas law firm. Founded in 1987 in Houston, Texas, our attorneys represent a collective 150+ years of experience in business and family law and are ready to put that experience to work for you.
What Does our Texas Law Firm Bring to the Table?
Attorney and Partner - Lennea Cannon is Board Certified in Family Law by the Texas Board of Legal Specialization, which requires an experience level created by handling a vast number of family law trials, mediations, arbitrations, and appeals, all before you can even take the difficult test required for certification. Very few attorneys become Board Certified.
150+ years of combined legal experience in business and family law matters.
Super Lawyers® Rising Stars℠ - Family Law & Divorce, 2016 & 2017 (Lennea Cannon and Lori Blackwell)
Super Lawyers® Rising Stars℠ - Up-and-Coming 50 Women, 2017 (Lennea Cannon)
Houstonia Magazine Top Lawyers, 2014, 2015, 2016, 2017 (Trey Hendershot, Christy Lynn Martin, Lennea Cannon)
Avvo rated "Superb" for Divorce & Adoption
Avvo Client Choice Award 2014
Compassionate one-on-one representation
Posted By
Hendershot, Cannon & Hisey, P.C.
Categories: