Understanding Summer Possessions under Texas Standard Possession Orders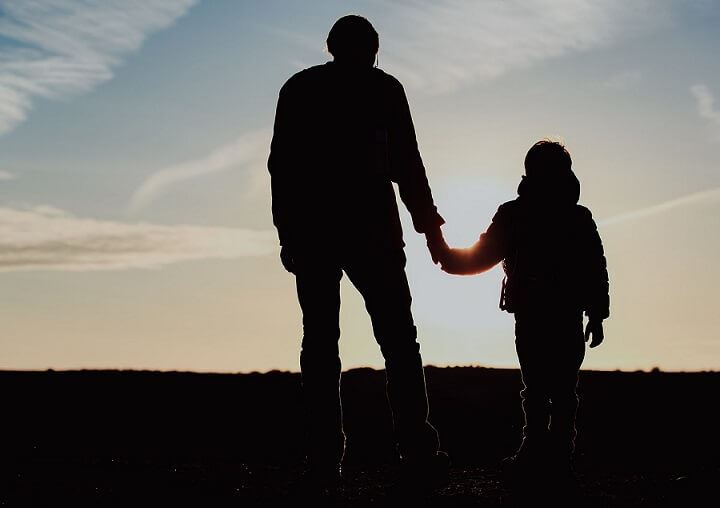 For separated parents following the Texas standard possession order, April is a significant month. April 1st and April 15th are the dates by which one parent must give the other parent notice of their summer plans in regards to summer possession and visitation.
If you have summer visitation plans with your child, you must notify your child's other parent in early April.
In general, Texas summer possession orders can often be confusing because of potential flexibility built into the orders in the form of notice requirements and discretionary possession periods. In this article, we make sense of Texas Summer Designations in the Standard Possession Order in the Texas Family Code – addressing the important dates, key components and exclusions.
April 1st Written Notice: The Non-Custodial Parent:
Most possession orders have an option allowing the non-custodial or "non-primary" parent to designate up to 30 days as theirs during the summer.
If you are the non-custodial parent, key components to know include:
The Standard Possession Order in the Texas Family Code provides that the non-custodial parent provide notice to the other parent of their summer designation by April 1.
If the April 1 notice is timely, the summer visitation for the non-custodial parent can be broken up into two separate periods, separated by at least seven consecutive days each
The period runs in between the day after the school id dismissed for the summer and ending not later than seven days before Fall semester starts
If April 1st deadline is missed, the Texas Standard Possession Order generally gives the entire month of July to that non-custodial parent.
The non-custodial parent does not have to use all 30 days
April 15th Written Notice: The Custodial Parent:
Because 30 days is a long time to be away from a parent, the Standard Possession Order typically gives the primary parent an option to choose one weekend (Friday to Sunday) out of those 30 days to trump the non-custodial's extended summer possession of the child, so long as notice is given by April 15. In addition, the primary parent is also allotted an extended summer possession period. The deadline for the terms below is also on April 15 OR if April 15 deadline is missed, then with 14 days written notice.
The custodial parent can exercise the following:
The custodial or primary parent can designate one weekend during which a non-custodial's regular 1st, 3rd or 5th weekend visit does not occur in the summer months.
Keep in mind that the summer visitation for custodial parent in this extended summer cannot override Father's Day or the non-custodial (non-primary) parents extended summer visitation.
In Summary: April 15: designate the date to trump the non-custodial parents' summer visitation for one weekend; AND April 15: designate which weekend to take away from non-custodial parent's regular weekend visitation during the summer months; OR if April 15 notice to take away custodial-parent weekend is missed, custodial parent can give 14 day written notice before taking away non-custodial parent's regular weekend visitation during summer months
Father's Day weekend:
Almost all possession orders give Father's Day Weekend to the father. What this means in regards to summer designation is:
Father's Day weekend adds to the father's possession.
Father's Day weekend does not replace or trade a weekend period of possession
Father's Day weekend commonly trumps other possession periods because it's considered a holiday.
Notice is given, now what?
Parents rely on the notices given through April 1 and April 15 to accurately prepare for summer expectations and vacations. It's extremely vital to understand that the parent receiving notice cannot veto the summer election of the parent sending notice except by proper designation above or – unless otherwise stated in the order. A parent's failure to surrender possession accordingly could lead to contempt filing by the other parent.
Please keep in mind that the information in this article applies only if the terms of your order are consistent with the Standard Possession Order as set out in the Texas Family Code. Some orders regarding summer designation may deviate from the Family Code. Please consult your decree or order for the terms of your possession and access.
Further, keep in mind that some parents may reach to an agreement outside of the order to best fit their schedules. This article addresses the typical provision for summer months absent an agreement in the contrary.
Are you going through a divorce or have questions regarding child custody matters? When you need experienced legal guidance and uncompromising representation, contact the family law attorneys at Hendershot, Cannon & Hisey, P.C. Call (713) 909-7323 to request a confidential case evaluation today.
Posted By
Hendershot, Cannon & Hisey, P.C.
Categories: