Military Divorce in Texas: What You Need to Know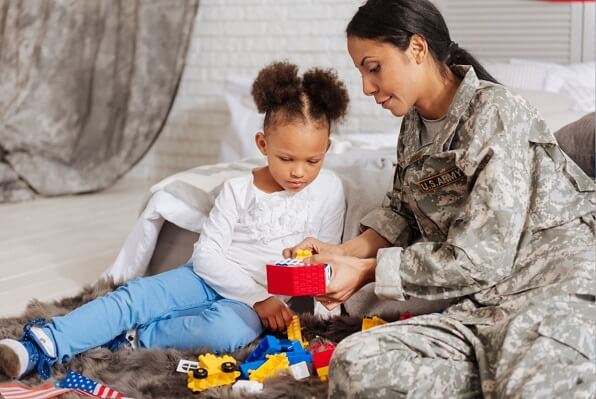 The demands of deployment, relocation, and military life can place considerable strain on marriages, which is why divorce is not uncommon among members of the armed forces. Unlike civilian divorce, however, military divorce introduces unique and often challenging issues that must be addressed by attorneys who have experience handling these particular issues.
At Hendershot, Cannon & Hisey, P.C., our family lawyers are equipped with the tools and resources military personnel and military spouses need to navigate the complexities of divorce and other related proceedings, including those involving support, child custody, and pensions. Backed by decades of combined legal experience and Managing Partner Simon "Trey" Hendershot III's background as a former infantry and JAG officer, we are able to provide the level of support and representation clients require during these difficult times.
While every case is unique and should be discussed personally with a member of our team during an initial consultation, there are still many important points to understand about military divorce and how the process can generally be expected to proceed. Below is a general overview of what you need to know when it comes to military divorce in Texas.
Military divorce laws – Military divorces are governed by both state and federal laws, which means there are unique laws not found in civilian divorces that will apply to certain aspects of a divorce involving a member of the armed forces. Generally, this includes matters of jurisdiction and how military pensions are divided between spouses. State laws, on the other hand, typically govern issues such as spousal and child support. Additionally, service members on active duty are protected by federal laws, including the Servicemembers Civil Relief Act (SCRA), which prohibits divorce proceedings involving military members while they are on active duty, or for 60 days following the start of active duty (in some cases).
Jurisdiction / residency – Because deployment and relocation can send military personnel all over the world, there are unique issues when it comes to where a military divorce can be filed. For civilians, a divorce is filed where a person lives. For military members, a divorce may be the place where the service member holds legal residence, even if they are stationed elsewhere. In order to file for divorce in Texas, either the military member or their spouse must be a resident of the state for at least six months, and a resident of the county where they intend to file for at least 90 days. After a military member is served divorce paperwork, they may request postponement of the proceedings under the SCRA if they are currently abroad or stationed in another county or state.
Property division – Because Texas is a community property state, assets, debts, and property obtained during the course of a marriage will be subject to a 50-50 split upon divorce, with the exception of assets acquired as a gift or inheritance. Texas law will govern property division for most property, such as houses and cars, and may also divide military benefits and retirement pay (even if the military member is not yet receiving retirement) under the Uniformed Services Former Spouses Protection Act (USFSPA). Under this act, military spouses do not need to be married for any minimum amount of time in order to receive a portion of their spouse's military pension. In order to receive direct payments from the Defense Finance and Accounting Service, however, a marriage must have lasted at least 10 years, and at least 10 years of the marriage must coincide with military service. The USFSPA also requires marriages to have lasted at least 20 years, with at least 20 years of overlapping military service, in order for the non-service member to continue receiving health insurance, commissary, exchange privileges, and other benefits. Former spouses of military members may also be designated as beneficiaries of a Survivor Benefit Plan in the event of retiree's death under the USFSPA.
Support – Military members have an obligation to financially support former spouses and children after a divorce just as any civilian would. Child support, for example, is determined according to a state standard calculation, and can be enforced by court order, garnishment, or voluntary or involuntary allotment.
Child custody – Due to deployment and stateside assignments, child custody can be a complicated issue in military divorce. Parents are encouraged to work together in devising a reasonable parenting plan for custody and visitation that works for them, and which meets the best interests of a child. In many cases, the non-service member spouse will care for a child during periods of deployment. Our legal team works closely with clients to help devise creative alternatives to tradition custody and visitation arrangements that simply don't make sense in the context of a military family, including special agreements to make up lost parenting time.
Our legal team is readily available to help clients explore their rights when it comes to military divorce, including those who are actively serving in the military and former military service members who have retired. Because we have worked with military spouses and service members from all branches of the armed forces, we know how to handle the unique issues involved in a military divorce, especially those related to the division of military retirement pay and benefits. If you have questions regarding your unique situation and how our Houston divorce lawyers can be of assistance, contact us for an initial consultation.
Posted By
Hendershot, Cannon & Hisey, P.C.
Categories: