Houston Stepparent & Second Parent Adoption Guide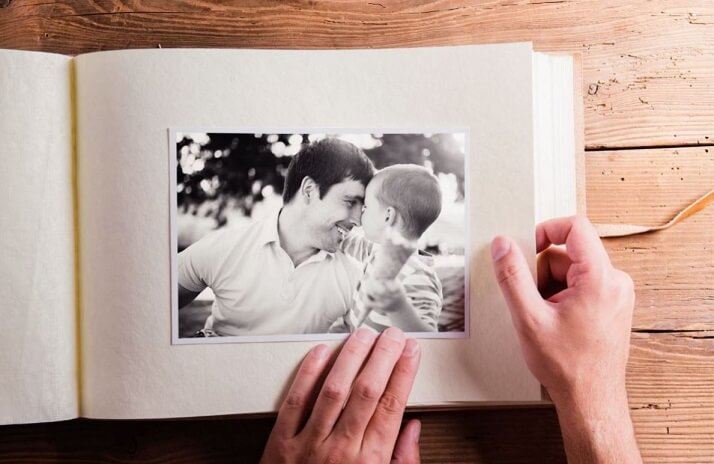 "You May not have my eyes or smile, but from that very first moment you had my heart"
Adopting a child and giving them a loving home is one of the most selfless and rewarding things individuals and couples can do. Because families come in all shapes and sizes, adoption can serve not only as a means to care for a child and grow one's family, but also to legally solidify pre-existing bonds between children and adults who are already involved in their lives.
At Hendershot, Cannon & Hisey, P.C., we are passionate about helping clients expand their families and make their dreams of adoption a reality, and we serve clients throughout Houston in all matters involving Texas adoption. This includes stepparent adoption and second parent adoption. While adoption is a beautiful time in the life of a family, it also entails a complicated process that requires a number of steps to ensure a binding legal relationship is formed. Our Houston adoption attorneys walk our clients personally through these steps.
To help you better understand your rights when it comes to stepparent or second parent adoptions, we have provided the following information.
Stepparent Adoption
Blended families are commonplace, which means that stepparents often fill important roles in raising and caring for their spouse's biological children. In some cases, stepparents even fill the void when a child's parent is no longer in the picture. Texas law recognizes that these families exist, and provides stepparents with the right to petition the court in order to obtain legal parental rights of their stepchildren through adoption.
While the stepparent adoption process works in nearly the same way as the standard adoption process, stepparent adoption is only permitted when one of the following situations apply:
A stepchild has only one living biological parent.
A stepchild has only one biological parent present in their life, as the other biological parent is absent by choice, cannot be located, or is of unknown identity.
An "absent" biological parent consents to the stepparent adoption and to terminating their parental rights.
The stepchild is an adult. (Permission from the absent biological parent is not needed in this case).
Not only can stepparent adoption create stronger family units, it can also provide various legal benefits for children, including having two legal parents, a new birth certificate, the ability to inherit from the stepparent, and a new last name, if desired. When an adoption is finalized, stepparents will have the same parental rights as if they were the child's biological parent.
Our legal team helps stepparents evaluate their current situation and explore their options for pursuing an adoption. This includes obtaining a termination of parental rights from the absent parent, either voluntarily through the signing of forms, or involuntarily through legal petition. We then help clients prepare for home and social studies, background checks, reviews conducted by an amicus attorney (a non-biased lawyer appointed by the court), and other legal requirements.
Second Parent Adoption
Second parent adoption allows LGBTQ couples to both have legal parental rights. For many same-sex couples, it is common for only one partner to be a legal parent, even if the couple works equally as co-parents to care and provide for a child. This may be due to the automatic legal relationship formed between a biological parent and their child. In cases where a same-sex couple raises an adopted child, but only one partner is an adoptive parent, the issue may stem from jurisdictions or adoption agencies that will only permit an LBGTQ individual to adopt, and not a same-sex couple.
This issue is also apparent to a degree in some Texas counties that have a history of not approving second parent adoptions. Because our legal team has experience navigating challenging social climates, we can assist same-sex couples in pursuing their adoption effectively in a hospitable venue where judges are familiar with these cases.
When working with clients seeking second parent adoption, we help them take all appropriate steps. This may initially begin with the creation of co-parenting agreements that indicate both parents' intent to create a loving, legal family, or establish rights should a custody dispute arise in the future. It also involves determining which county the petition should be filed in and preparing for social studies, background investigations, and evaluations by an amicus attorney, among other requirements.
Same-sex and second parent adoption is legal in Texas, and our team is proud to serve the LBGTQ community in establishing their parental rights and helping create loving families for their children.
Committed to Clients & Their Families
Hendershot, Cannon & Hisey, P.C. has cultivated a reputation as one of Houston's most respected family law firms because our attorneys are committed to providing the exceptional support and experienced counsel needed to make a positive, lasting impact in our clients' lives. Not only does our legal team have 25+ years of experience handling stepparent and second parent adoptions, our own Partner Leanna Cannon has gone through the adoption process herself to adopt her own two children. If you have questions about any adoption issue, including stepparent or second parent adoption, we encourage you to reach out to our firm and speak personally with a member of our team. Call (713) 909-7323 to schedule an initial consultation.
Posted By
Hendershot, Cannon & Hisey, P.C.
Categories: