The Difference Between Uncontested Divorces and Contested Divorces in Texas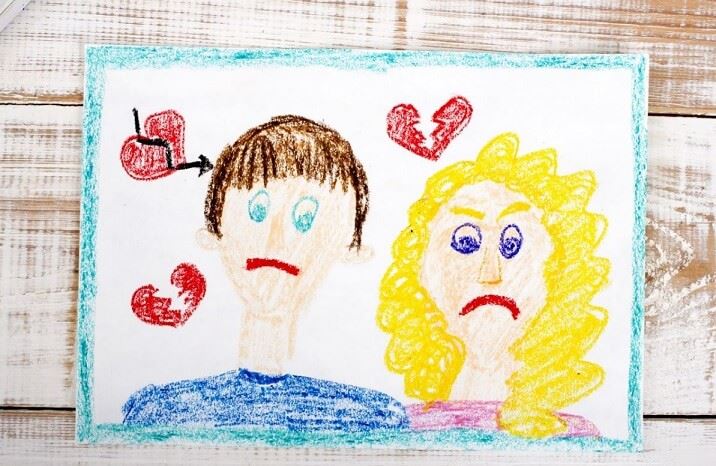 In general, a divorce is either uncontested or contested in Texas. While both are complex, the difference between uncontested and contested divorces could mean the difference in whether the spouses can come to an agreement on all aspects of the divorce or if a trial or court room battle is necessary. Both types of divorces have advantages and disadvantages. Choosing whether to move forward with one over the other will depend of your relationship with your soon-to-be ex-spouse, the factual circumstances of the case, and the complexity of your community property.
What is an Uncontested Divorce?
In Texas, an uncontested divorce is a type of divorce in which both spouses can reach an agreement on all aspects pertaining to the divorce. The tone of this divorce is typically very amicable. Texas law allows individuals to file for an uncontested divorce based on the "No-Fault" divorce grounds or "in-supportability." The term "in-supportability" simply refers to a marriage that has irreparably broken down because of incompatibility and the parties have no expectation of a reconciliation
In an uncontested divorce, the spouses must agree on the following factors:
Child custody and all matters relating to support and shared parenting time
Division of property
Marital assets and debts - both parties are able to come to an agreement on the value and the split of assets/debts and are in agreement that the split is "just and right"
Both parties understand and voluntarily sign all papers
While it is perfectly acceptable to file for an uncontested divorce without legal representation, those "pro-se" parties may overlook important aspects surrounding the divorce case, resulting in an unenforceable divorce settlement by the court. For experienced legal counsel and to learn more about a lawyer's role in an uncontested divorce, contact the family law attorneys at Hendershot, Cannon & Hisey, P.C.
What is a Contested Divorce?
When it comes to child custody, parenting times, large marital estates, and complex property division – some couples just can't come to an agreement on their own. When couples can't agree on all aspects of the divorce settlement, the divorce is then considered a contested divorce. Because contested divorces may involve mediation, arbitration, and even trial, the time frame for a contested divorce, in most cases, is significantly longer than that of an uncontested divorce.
In a contested divorce, spouses will have to go through numerous steps and proceedings before the divorce can be finalized, including:
Legal paperwork filing
Service
Temporary orders hearing and/or court-ordered mediation prior to the hearing
Counterpetition/responding
Discovery
Pre-trial legal motions and hearings
Mediation or negotiations
Trial
Appeal (as applicable)
It's not unlikely for spouses to start their divorce as uncontested and then quickly turn to a contested divorce because they find they don't agree on particular issues or matters become too complex.
Common reasons spouses choose to move forward with a contested divorce:
The divorce is combative (spouses are not able to work amicably together)
You suspect your spouse is hiding assets
You suspect your spouse is not being honest about their finances
You and your spouse cannot agree on the division of property
Conflicting ideas in regards to parenting time and child support
Presence of marital fraud or marital tort
Presence of abuse
Spouses cannot communicate well
Experienced Legal Counsel Matters
At Hendershot, Cannon & Hisey, P.C., our divorce lawyers are dynamic negotiators and established trial lawyers. If you are going through a divorce –uncontested or contested– be sure to contact our family law team. While our team strives to find collaborative solutions for clients through routes such as mediation, we will not hesitate to uphold your interests in the courtroom should litigation become necessary.
Contact us today, and let us put our 150+ years of combined legal experience to work for you.
Posted By
Hendershot, Cannon & Hisey, P.C.
Categories: