OSHA Law: Ensuring Compliance Entails More Than Having a Guidebook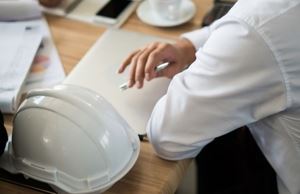 As an employer, complying with OSHA workplace safety standards requires more than having a guidebook on your shelf, especially one that is collecting dust. Compliance demands proactive drafting of company- and industry-specific written programs, as well as refinement of risk-proof policies and company infrastructure to ensure those plans are effective when implemented.
Should employers already face inspections or citations for non-compliance, timely response becomes vital to creating a defense that seeks citation re-classification, lesser fines, and citation dismissals. It can also aide in the implementation of new plans to reduce future exposure to risks and consequences.
At Hendershot, Cannon & Hisey, P.C. we work with employers from a range of industries across the state of Texas when they need assistance in creating and implementing effectively written compliance plans under OSHA guidelines. We also provide an immediate response to help employers who face inspections and citations for not having effective programs. You can visit our OSHA defense website to learn more about our services in this area, or contact us for an initial consultation.
Posted By
Hendershot, Cannon & Hisey, P.C.
Categories: