Standard Possession Order - Holiday Visitation Schedules in Texas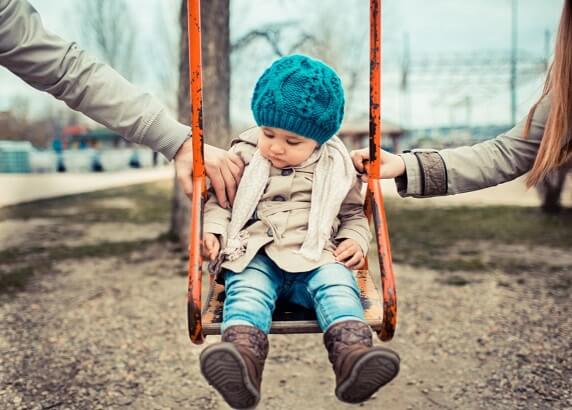 When parents can't agree on a custody or visitation arrangement, the presumption in Texas is that absent a mutual agreement of the parties, the Standard Possession Order (SPO) as outlined within the Texas Family Code is in the best interest of the child.
The Standard Possession Order (SPO), is a statute created by the Texas Family Code that's used as a guide to divide parenting time. The primary purpose is to officially set each parent's visitation and custody schedule and to ensure that it is legally binding. The Court often approves an SPO or E-SPO (expanded standard possession order) because it is comprehensive and includes provisions on holidays, summer and spring break.
Understanding Holiday Visitation Schedules
For Thanksgiving and Christmas, visitation works in rotating basis in odd-numbered year and even-numbered year. By way of example, in the odd-numbered year, if a parent has the child for Thanksgiving, then the other parent would have the child for Christmas.
The Christmas holiday season is divided into two parts too. The cut-off time for the Christmas vacation falls on December 28. One parent will have the child from the time the child's school is dismissed and ending on December 28, and the other will have the child for the remaining period until the child returns to school.
For Birthdays, every year the parent not in possession of the child on the child's birthday is entitled to pick up the child for two hours between 6 p.m. and 8 p.m.
Holidays like Mother's Day and Father's Day are also considered holiday weekends in a Standard Possession Order. For these holidays, almost all possession orders give Father's Day Weekend to the father and Mother's Day weekend to the mother.
For summer designations in a SPO, the non-custodial parent, also referred to as the non-primary parent, typically has the option to designate up to 30 days as theirs during the summer break. There are a lot of important dates and key components for parents to consider in SPO summer designations – which is why we've dedicated an entire article on this topic, "Understanding Summer Possessions under Texas Standard Possession Orders".
For Holiday planning - Always Refer to your Custody Order
It is encouraged for parents to review their final order closer to the holidays each year to make sure that visitation goes without a hitch. Keep in mind that holiday visitation schedules usually take precedence over the regular repeating schedule - meaning holiday visitation trumps regular parenting days. If you anticipate a problem could arise regarding holiday visitation schedules, don't delay in contacting our Houston Family law firm to evaluate your options for enforcement or modification.
To learn more about protecting your rights as the holidays approach, and how we can be of assistance in addressing custody, visitation, and matters of modifications or enforcement, contact our law firm today to arrange a confidential consultation with one of our experienced family law attorneys.
Posted By
Hendershot, Cannon & Hisey, P.C.
Categories: