15 Divorce Tips For Texas Couples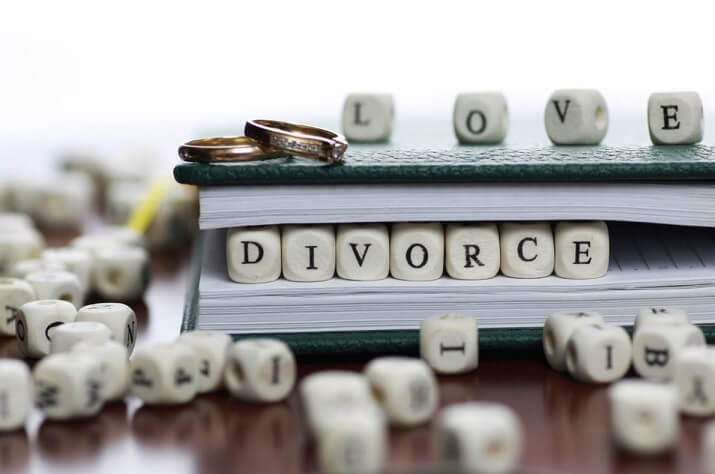 When it comes to marriage and divorce about 17 out every 1,000 marriages will end in divorce. Despite this, the good news is divorce rates have been dropping since 2015 even as marriage rates have increased. But, divorce still happens, and if it does it's important to know what to do. Here are 15 divorce tips for Texas couples:
Tip #1. Make a list of all community and separate property. Financial and property assets, even for a couple of modest means, are often much more complex than a person realizes. If you consult with legal professionals, this is typically the first topic item an attorney will address. Assets need to be identified as community or separate for the purpose of assigning proper division. Record all of your assets, debts, real property (house, rental properties, vacation homes), personal property (furniture, jewelry, artwork, china, etc.) and financial accounts.
Tip #2. Prepare a current expense budget. In some divorces, a temporary monthly maintenance allowance might be awarded to preserve the estates The Court will require proof of income and on-going expenses such as mortgage or rent, loan payments, insurance premiums, auto loan payments, daycare or school tuition, grocery budget, utilities, etc. In addition, the process of preparing an expense budget will also help you in determining your goals and bottom line as you prepare and enter mediation or any other form of negotiations, formal or informal, with your spouse.
Tip #3. Put on your business hat. Although the term amicable divorce is often thrown around, it is very rare that any divorce is a friendly process. That means changing perspectives. Instead of wearing your emotionally involved spouse hat, one must put on their practical business manager hat. Think about your own future and the best interest of your children. Keep in mind, a judge's job is to follow the law and decide your case based on the facts and circumstances. Trying to prove your spouse is a jerk or being overly emotional or irrational will not aide your progress in the dissolution of your marriage.
Tip #4. Prepare for the long haul. There really is no such thing as a quickie divorce. The more property involved, the longer the marriage is, the more complex. The needs of children also increase the time it takes to finalize a divorce. Be patient and prepare for a reasonable lengthy process of, at least, 6 months. Some divorces can take longer than 6 months and there are divorce options that can take less time to finalize such as an uncontested divorce.
Tip #5. Stay honest. Never try to hide assets. If you try to hide assets it will make you look dishonest and spiteful. Those are two qualities that will not endear anyone to a presiding judge. And, in the end, when assets are being divided up, failing to be forthcoming with assets could cost you. The legal consequences of hiding assets in a divorce can result in potential contempt action and a post-divorce lawsuit.
Tip #6. Temporary orders have a purpose. There are many issues that should be given much thoughtful time and consideration. Rather than rush into a binding, lifetime agreement with regard to conservatorship, visitation and access to children, or the disposition of something as important as the family home, request temporary orders.
Tip #7. Value mediation. Mediation is often mandatory in a contested Texas divorce or divorce involving children. Consider the value of mediation and try to achieve a settlement. It can save time and money. For mediation to successfully work, you and your spouse should prepare to negotiate in good faith. By good faith - the information you provide and the information your spouse provides is accurate, complete and truthful to the best of your knowledge.
Tip #8. Trust your gut. If a settlement is offered and something just doesn't feel right about it, trust your gut instinct. There's no reason to feel pressure and give up the "farm" just to be done.
Tip #9. Maintain privacy. Going through a divorce elevates everyone's emotions. It is a time when a person could really use a friend to unload on. That being said, maintain privacy of all matters related to a divorce, particularly if one has entered formal negotiations. And when discussing any issue with your spouse, take great care. The best advice of all: keep your divorce business OFF social media. Period.
Tip #10. Zen before you pen. It is not uncommon to vent frustration in a letter or email. In a flash of anger, one may text a zinger. It's important to Zen before you pen because any form of written communication can possibly be used against you.
Tip #11. If spouses reach their own terms, legal counsel is still advised. It may seem convenient to take advantage of an online DIY divorce template for couples who have come to a settlement agreement on their own. But when it comes to law, there are certain procedures and legal language that make a settlement binding and enforceable. Take your document to an attorney you trust and have your divorce settlement reviewed.
Tip #12. Collaborative law divorce is an option. This takes divorce out of the courtroom and into your attorney's office. Instead of having emotionally charged discussions with one another, spouses entrust their legal representative to negotiate their interests with their spouse's attorney. For couples who value privacy and are interested in minimizing the emotional impact of divorce, a collaborative law divorce is a great option.
Tip #13. Always think of the children. Children are not emotional weapons. They should not be used as bargaining chips. They are the most tragic casualty of divorce. Their best interest should be considered in every decision. The first reaction should not be, for example, "I really want to keep the house." Rather, the first thought should be, "Should our children be expected to lose their home? Their neighborhood? Their school and friends?" Even when spouses differ in opinions for custody and visitation schedules, they should always do their best to avoid getting the children involved.
Tip #14. Dress appropriately. Courtrooms expect a certain decorum from all who enter. Dress appropriately. Modest, conservative attire is always acceptable. Jeans, strappy sundresses and flip-flops do not belong in the courthouse. Not even a Texas courthouse in August.
Tip #15. A legal professional is your wisest investment. A person's first reaction to the thought of hiring a divorce attorney is how much it's going to cost. However, consider how much it might cost you if you don't. You might be paying for such a decision for the rest of your life. And it might cost you much more than money. It could also cost you precious time with your children or a family business. Divorce is a complex legal process that has long-term, sometimes lifelong, consequences. Don't underestimate the value of an attorney.
Posted By
Hendershot, Cannon & Hisey, P.C.
Categories: