Enforcement of Property Division in Texas Divorce Cases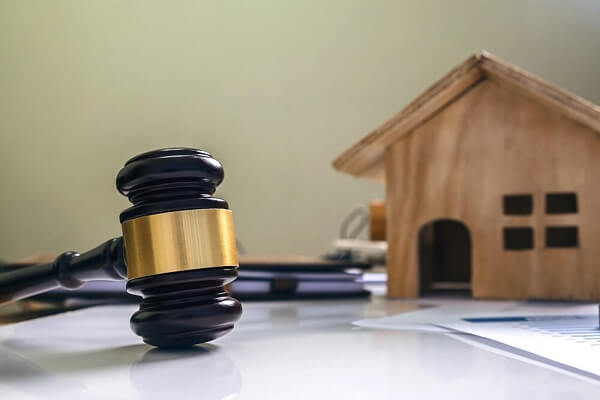 Whether agreements are reached out of the court room through collaboration and compromise, or as the result of litigation and a decision by a Texas family court, the terms of any finalized family law order must be followed. Unfortunately, the existence of a court order does not mean a person will abide by them or comply with all specified terms. This can be true of any divorce and family law related order – from those involving child custody and parenting plans to the division of assets or debts, or property division as it is known in Texas.
Property Division in Texas
Property division plays a central role in divorce cases, and it involves the classification of assets and debts owned by divorcing spouses for the purpose of division and distribution upon the termination of a marriage. This generally means that community property is subject to a just and right split between divorcing spouses, and that separate property (which was owned by one spouse prior to marriage or acquired as a gift or inheritance) will remain the property of one spouse.
In many divorce cases, property division can be one of the most challenging and contested matters. That's because the process requires spouses to define assets as community or separate property, which may give rise to disputes and challenges involving expensive property, important or unique assets like a business or professional practice, and individual goals regarding certain assets like the family home. It's also due to the fact that the outcome of such proceedings can impact spouses for years to come.
However those issues may be addressed during a divorce, though, a court order will outline the terms divorcing spouses must abide by in terms of their property. These court orders may address circumstances during divorce proceedings through temporary orders, or they may be address the fate of property permanently through the finalization of a divorce decree.
Enforcing a Temporary Property Division Order
There are times during divorce proceedings where spouses will need to address temporary issues involving assets and debts during the course of the divorce, including issues such as:
Who can continue living in a family home while a divorce is pending
Who will pay bills and expenses associated with a marital home
How debts will be paid during a divorce (i.e. vehicle loans or leases, credit cards, etc.)
To address such matters, the court may issue temporary orders involving property. Such temporary orders may entail:
Restraining orders to prevent a spouse from damaging, removing or tampering with certain property
Injunctions to allow one spouse to temporarily
Requiring an inventory and appraisement of all property, and spouses to provide tax statements, business records, financial records, and other documentation
Appointing a receiver to further protect property
Prohibit spouses from spending excessively during the divorce
Such temporary orders can be critical for spouses who want to resolve important issues during a divorce, and prepare for securing positive outcomes in final property division decisions. They can also provide the grounds for enforcement actions should one spouse fail to comply with the terms of a temporary order. This may result in court intervention and orders for contempt actions, a transfer of liability, eviction or foreclosure proceedings, and wage garnishment, among others.
Enforcement of Final Property Division Orders
Regardless of whether a property division order was reached through a settlement between spouses or litigation in the court, they are binding court orders which stipulate the terms for what becomes of various assets and debts. As such, there can be various actions that would constitute a violation of the property division terms of a final divorce decree. Examples may include:
Failing to turn over assets / deliver certain property to a former spouse
Failing to refinance or sell property and divide proceeds as ordered (such as the sale of a family home)
Failing to pay debts as ordered
When these or other violations occur, a former spouse can take legal action to compel their ex into complying with court orders. This may entail the filing of a suit to enforce, which asks a judge to enforce the terms for property division as written in a divorce decree, or other legal actions to address unique issues, such as a qualified domestic relations order (QRDO) for division of assets like retirement accounts, pensions, or employee benefits.
Here are a few important aspects of an enforcement order as they relate to property:
Enforcement orders do not modify or alter original property division terms, but rather focus on clarifying the terms and ensuring compliance by providing instructions for how property is to be divided.
Former spouses who receive such an order by citation must file a written answer to avoid default judgment.
If a party is unable to comply with a divorce decree due to certain terms being unclear, they can request a clarifying order prior to filing a motion for contempt.
If spouses do not comply with a clarifying order, the other party may file a motion for delivery of property, through which the court may order the delivery of property awarded in the final decree.
Should a delivery of property order be violated, the court may award a money judgment for any damages caused by the non-compliance, such as attorney's fees.
Parties who still do not comply with court orders can be held in contempt of court, and may ultimately be fined or jailed for not complying.
Time-Sensitive Matters
There are some time limits in place as they relate to property division enforcement. These include:
A two-year statute of limitations to file a suit to enforce against a former spouse. The statute or limitation begins on the date a divorce decree was signed by a judge, or finalized following an appeal, whichever is later.
Courts may only grant enforcement orders if 30 days have passed from the date a divorce decree is signed by a judge, or 30 days after a motion for a new trial or a motion to vacate, modify, correct, or reform the decree has been ruled on.
How Hendershot, Cannon & Hisey, P.C. Can Protect Your Rights & Interests
Our Houston divorce attorneys at Hendershot, Cannon & Hisey, P.C. draw from decades of collective experience and the insight of Lennea Cannon, who leads our family law practice as a Board Certified Family Law Specialist by the Texas Board of Legal Specialization, to assist clients in all mattes involving divorce, property division, and the need for enforcement. If you have questions about your case, legal rights, and how our award-winning team can help you, call (713) 909-7323 or contact us online to request an initial consultation.
Posted By
Hendershot, Cannon & Hisey, P.C.
Categories: