Representing Clients in Complex Divorce Cases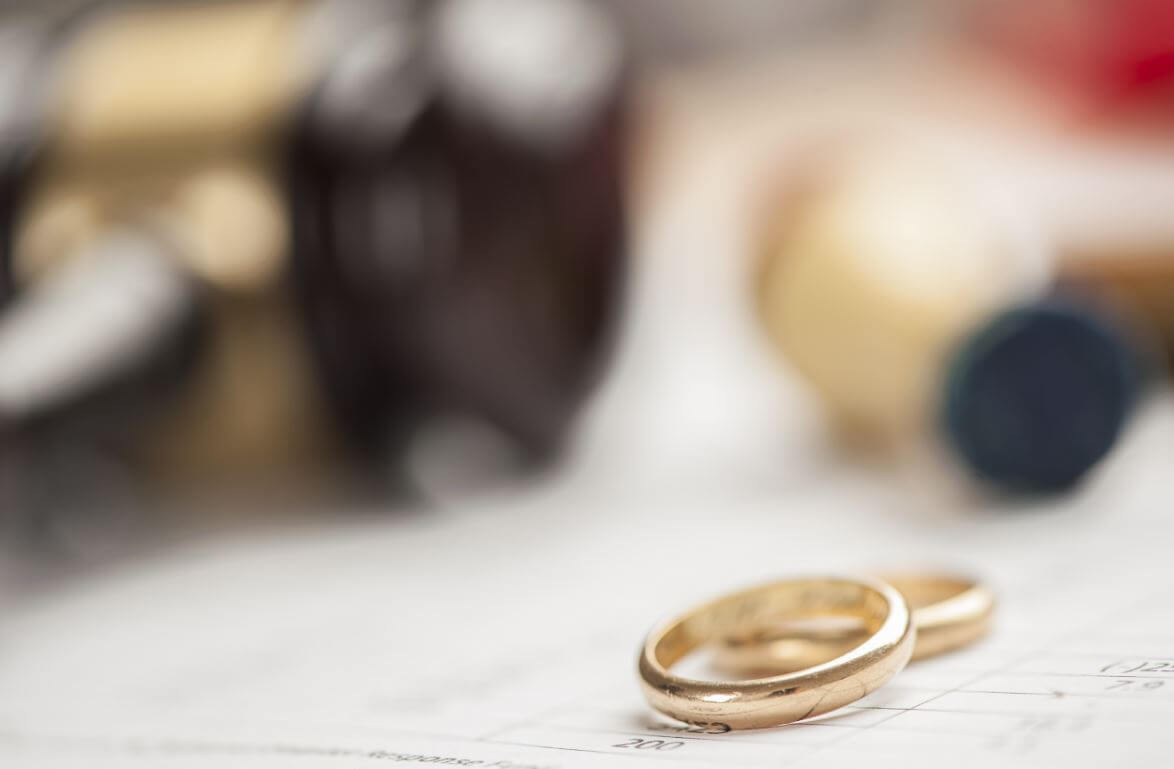 Any divorce has the potential for disputes that can make obtaining a successful resolution challenging – especially those related to financial interests, asset valuations, and property division. Whether a case involves spouses of high net worth or everyday hard-working families, a divorce often becomes complex when the division of property is subject to unique rules or regulations, or when spouses contest the value of, the character of, or the division of assets, property, ownership, and liabilities.
Fortunately, these challenges can be effectively navigated and resolved with the help of our experienced divorce attorneys. The law firm of Hendershot, Cannon & Hisey, P.C., is exceptionally equipped to represent clients in complex divorce cases because of our law firm's unique position - being equally part business law and family law.
Complex divorce matters our law firm commonly helps with:
Business entity ownership, closely held family business, professional practices, or other assets or business interests which may require valuation, or involve commercial or personal goodwill;
Dividing real estate ownership such as homes, ranches, and oil and gas rights;
Assessment and evaluation of unique asset and investments such as retirement benefits, stocks, bonds, livestock, pensions, and more;
Debt distribution, intangible property and tax implications
Significant spousal support;
Dispute of characterization of a marital estate or
Contested disputes
Complex Divorce Matters Explained
Businesses. Ownership of a business, whether by one spouse or both, requires spouses to address multiple factors, including
Valuation & Division – Distinguishing the character between separate and community property can determine if a business is subject to division in divorce. Generally, businesses established after the date of marriage will be considered community property and will be subject to division during the marriage, unless it can be shown the business was started using only a party's separate property funds. In such case, the proponent of the separate property characterization must prove such with clear and convincing evidence. Even if a business is the separate property of a party, the income earned during the marriage is community property. Performing the valuation of business-related community property is also vital during a divorce suit. Due to the complexity of valuation, assistance from competent lawyers and industry experts is important. Performing valuation of a business is typically left to a financial expert. Professional Practices – The division of professional practices in divorce is uniquely challenging, and involves careful evaluation of goodwill. In general, a goodwill is considered the separate property of the professional. As such, not all professional practices have value subject to property division, and ownership can usually not be split when the other spouse is not licensed to practice in that particular field
Closely-held Corporations – A key component of our practice involves representing clients with ownership interests in closely held corporations, which can involve multiple partners, provide a family's source of income during the marriage, and have inherent value built over time. How the closely held corporation will be divided is impacted by the type of business (does the company manufacture products, own physical assets, or perform a service based largely on reputation?) and how the company is structured (issues involving stock, control, value of ownership interest, shareholder agreement terms, etc.). In general, attorneys will rely on financial experts to assist with values and characters of a closely-held corporation.
Family Business – In cases where husbands and wives own businesses together, certain arrangements may allow the family business to continue, whether by being co-owned and operated by both parties, or by structuring a buyout to allow one party to continue to operate the business without input from the other party after the divorce is finalized.. If neither options is available, alternative solutions will be needed to resolve the dispute.
Unique Assets. Relatively few families own unique assets, such as intellectual property, virtual property, private jets, and various collections (car, art, firearms, etc.), so properly valuing and dividing these assets is not a task many law firms are experienced with. Our firm, however, works with many clients who do have these assets, and has cultivated a record of successful results in these cases using proven methods of specialized valuation and division.
Retirement Benefits. There is an additional step needed after the decree is signed by the Judge to further allocate a party's retirement benefits. The Qualified Domestic Relations Order (QDRO) is the primary tool used to partition retirement benefits, and it allows for the following:
Division of the retirement account without IRS tax penalties for early withdrawal.
Creation of a separate account in favor of the recipient when a retirement account is in one spouse's name.
Given strict rules and regulations, and specific requirements that can differ from one corporation to another, partitioning retirement benefits is a complex process and requires a separate provision outside of the Texas Family Code. For example, teachers' benefits, military benefits, and state and federal employee plans have their own rules. In general, retirement plans (401(k), 403(b), and pensions) each function differently and are valued and divided differently. A full knowledge as to how this is done is a must in ensuring a "just and right" division.
Stock Options. Proper valuation of stock options and an appropriate method for dividing them can be a top concern in divorce. Applicable laws and regulations, as well as contractual obligations and company policy requirements can impact how this is done. Other factors to address include whether stock options are separate or community property, based on past performance, have vested, and more.
While many of valuations of the above require the assistance of an expert testimony, a good attorney is still needed to think outside the box as to how complex properties are to be divided in a just and right manner. Furthermore, a good litigation attorney will be necessary to present the testimony in a manner that is easy to follow.
Have questions about divorce in Texas involving complex property division or disputes? Call (713) 909-7323 or contact us onlineto speak with a member of our team.
Posted By
Hendershot, Cannon & Hisey, P.C.
Categories: