6 Things You Should Know About Child Custody Modifications in Texas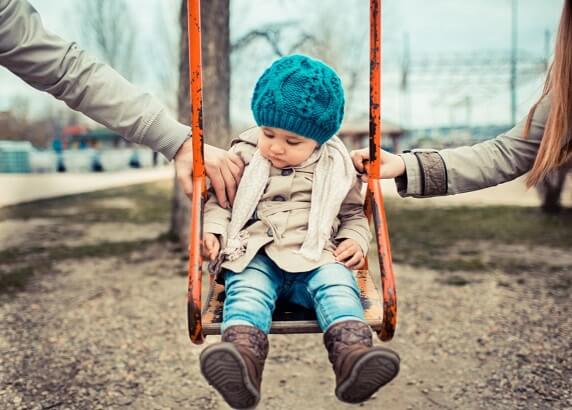 Things in life often change, which is why Texas law provides parents with child custody agreements to seek modifications that better reflect new circumstances or needs. While this may seem like a straightforward matter, modifications are subject to various rules and requirements that must be met in order for any change to be granted.
As a firm that represents clients throughout Texas in matters involving divorce and family law, our team at Hendershot, Cannon & Hisey, P.C. knows the important role parents play in the lives of their children, as well as how to protect their rights and interests when it comes to child custody modifications. Because the process of modifying custody can seem daunting in its initial stages, we want to address a few of the most important issues.
1. Communication is Key: Modifications & Mutual Agreement
As with many aspects of divorce and family law, communication can play a tremendous role in how issues are resolved. If you are seeking a modification, speaking with the child's other parent may be an important first step to take. If parents can mutually agree upon the new changes, their modification case is more likely to be approved by the court with few problems, provided the modification doesn't compromise the best interests of the children involved. However, communication and mutual agreement isn't possible or warranted in every case, such as when parents may pose a danger to their children.
2. Change in Circumstances: Reasons for a Custody Modification
Sometimes, major changes in the lives of parents or their children can make existing arrangements, including custody (conservatorship) and visitation (possession and access), unworkable. As such, Texas law allows for modifications provided that the party seeking the change can prove a justifiable reason for doing so. Generally, this means a material and substantial change in circumstances, which is a high burden of proof.
Although every case is different, common qualifying factors that may result in a custody modification include:
Major injuries, disability, or illness involving either parent or child
A child's preference to change the primary conservator (if they are at least 12 years of age)
A parent voluntarily relinquishes their primary care and possession
Existing conditions or parental misconduct pose a risk to a child's well-being (i.e. neglect, unsafe living conditions, substance abuse, criminal activity, abuse, etc.)
Job loss or changes that impact a parent's ability to care and provide for a child
A parent has failed to abide by existing court orders
Parental relocation / move-aways
Even in light of these circumstances, judges will also take a number of other factors into consideration, including the child's best interests, as part of their decision-making process. That means simply bringing forth a change in circumstances won't always guarantee a change, and that establishing evidence and a comprehensive view of the situation will be as equally important.
3. Factors that Can Be Modified
Custody agreements can be modified in a number of ways. Common examples of factors that can be modified include:
Geographic restrictions (when a parent wishes to move with their child)
Designation of custodial parent
Visitation times or dates
Surrender location and times
Duration of visits with non-custodial parents
Vacation and holiday schedules (in cases where parents cannot reach mutual agreements)
4. Summer and Holiday Modifications
Making alterations to custody agreements to account for summer, vacations, and holidays can be a matter parents resolve amicably amongst themselves, without the need to officially change a court order. However, in cases where disputes arise and agreements cannot be reached, legal action may be necessary. This would therefore require justification for the modification, and a consideration of the facts and circumstances involved.
5. Custody & Unmarried Parents
Outside of divorce cases, unmarried parents may initiate a SAPCR (suit affecting a parent child relationship) to address and / or modify issues such as conservatorship and possession and access. Just as with any custody proceeding involving married parents, these cases also make the child's best interests the primary consideration.
6. Other Parties May Be Able to Modify Custody
Although non-parents do not have the same rights when it comes to custody and visitation as biological parents have, there may be cases when other parties can initiate changes to existing custody agreements. This may be the case when grandparents seek to assert their visitation rights or wish to alter custody agreements in light of parental abandonment, neglect, or other circumstances that may endanger a child or affect their well-being. Non-parents may have limited rights when it comes to custody modifications, but there are ways for these parties (including relatives and step-parents or second parents) to adopt a child.
Hendershot, Cannon & Hisey, P.C. – Let Our Family Lawyers Help
Our family law legal team at Hendershot, Cannon & Hisey, P.C. is backed by decades of collective experience, and is led by a Board Certified Family Law Specialist (Lennea Cannon, Texas Board of Legal Specialization). Our insight and ability to address even the most challenging issues can help parents as they look to protect their rights in matters involving child custody, modifications, enforcement of court orders, and more. Discuss your case personally with an attorney from our firm by calling (713) 909-7323 or contacting us online.
Posted By
Hendershot, Cannon & Hisey, P.C.
Categories: