Basics of Preparing for Divorce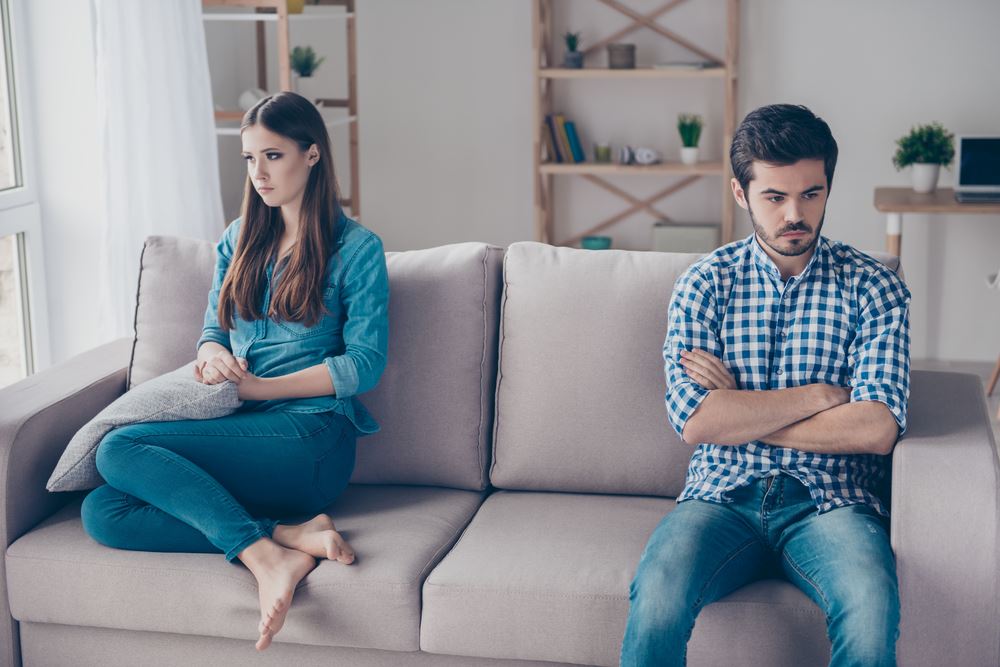 Regardless of how you arrive at the decision to end a marriage, you'll be faced with a number of issues that need to be addressed and resolved – from temporary arrangements as proceedings unfold to property division, spousal support (alimony), child custody, and more. At the outset, navigating the divorce process may seem like a difficult and overwhelming endeavor, but with the right preparation, you can preserve your sanity and put yourself in the best position to protect your rights and interests.
At Hendershot, Cannon & Hisey, P.C., our Houston divorce attorneys have leveraged over a century of collective experience to guide local men, women, and families step-by-step through their Texas divorce. Equipped with the insight of a Board Certified Family Law Specialist (Lennea Cannon, Texas Board of Legal Specialization), skilled attorneys, and a passion for helping clients through challenging legal proceedings, we provide the close-working relationships, communication, and counsel that help our clients make the most of their experiences.
Having served numerous family law clients throughout the years, our team knows what it takes to prepare for divorce. Below are a few basics to keep in mind:
Set Realistic Expectations
Educating yourself and understanding what you can and cannot expect is one of the most important first steps you can take when preparing for a divorce. This includes gaining some familiarity with state laws. For example, Texas is a community property state, which means that assets and debts acquired during the course of a marriage (with the exception of assets obtained as gifts or inheritances) are presumed community property subject to equitable distribution – which means division that is "just and right," rather than an equal 50-50 split. When you know this law, you'll be better able to adjust your expectations for property division accordingly – meaning you can't expect to get everything, nor can you always avoid a disproportionate share of assets.
Setting realistic expectations is also important when working with your divorce attorney, who can guide you through the process, provide you with the resources you need, help you make informed decisions, and work to protect your rights and interests. You have the right to expect quality services and support (which is why choosing the right, qualified attorney is important), but those expectations can't be unfettered.
Know Divorce is Different for Everyone
Relationships, finances, and nearly every component of a marriage is unique, which means that divorce is different for everyone. While the turbulence inherent to divorce can lead to you finding support or answers from others with similar experiences, keep in mind that any advice or anecdotes about a particular divorce case may not be pertinent or even true in yours. Additionally, you can't expect the same outcomes you've heard about in other cases to be the outcome you should or will obtain in yours, especially if your case involves unique or complex issues such as military service, high net worth, complex property division, or children, among others. This is why our attorneys place an emphasis on close-working relationships with clients, which provide mutual benefit to us when structuring tailored strategies and to you when knowing what's involved and possible in your own case.
How Much Does a Divorce Cost?
There is no average cost for a divorce due to there being many factors and unexpected expenses. Simple divorces however are generally much cheaper that a complex divorce, as are divorces without minor children or with spouses who agree to the terms.
Assess Your Situation, Needs, Goals & Conduct
Divorce is a life experience, but it is also a complex and carefully regulated legal process. As such, you need to be practical in how you prepare. This often means conducting an "inventory" of your life at the present moment, and gathering the information and documentation your attorney will need to effectively handle your case, whether that means helping you obtain any temporary orders while a divorce is pending or working toward a final outcome and your life after divorce. This often includes information about your finances, assets, real estate holdings, and debts and liabilities, as divorce can result in a substantial change in your financial situation, or information about your work history and whether you've helped a spouse pay for their education or degree, among other important insights. At our firm, we can assist clients with the financial evaluations they need to make, including complex valuations of unique assets, family businesses, stocks and bonds, retirement accounts, oil, gas and mineral rights, or even a professional practice.
An evaluation of your circumstances should also extend into what you wish to accomplish with your divorce, whether that be remaining in the family home (when possible through a buy-out of the other spouse's community property share or allocation of other assets), protecting yourself from domestic violence or defending against allegations, gaining sole custody of your children, or any other unique objective your attorney can help you assess when exploring your options. However, you also need to remember that the ultimate goal is to get a divorce, and that you may need to appraise your ability to communicate, compromise, and be flexible in order reach out-of-court resolutions, or steel yourself for litigation when warranted.
If My Husband/Wife Does Not Want to Get a Divorce, Can They Stop Me?
No. Texas does not require that both spouses agree to get a divorce.
Make Children a Priority
Texas family courts always make minor children in divorce a priority, and while parents also care about their children's well-being and best interests, they need to understand that the process itself, in addition to any possible outcome, are big changes for kids. Take the time to focus on children and their emotional needs during this time of change and, if they are old enough, talk with them about divorce in a manner that focuses on them and their relationship with you, rather than any specific dispute between you and your spouse. You should also keep in mind that Texas courts encourage parents to reach mutual parenting plan agreements involving shared child custody on their own, unless such an arrangement isn't in the children's best interests.
Consult a Proven Divorce Lawyer
Preparing for divorce is certainly a personal undertaking that can involve self-reflection and the foundation for a new life, but the need to take practical steps to protect your legal rights and meet court requirements cannot be understated. Because these issues are so critical to the final outcome of a divorce case, and because they can involve complex issues of law, finance, business, and other legal matters, a well-prepared case demands the attention and insight of proven family law attorneys.
Can I Get Free Legal or Divorce Advice from a Lawyer Over the Phone?
Every law firm has different policies when speaking with people over the phone and most questions about your divorce are far too complex to receive a meaningful answer over a brief phone call. Therefore, it is very helpful to meet with an attorney and speak in detail about your situation. For this, many law firms charge a consultation fee.
Our entire legal team at Hendershot, Cannon & Hisey, P.C. is committed to guiding clients through their Texas divorce, and to harnessing the full scope of our experience, resources, and insight for the benefit of the families we represent. If you would like to learn more about the divorce process in Texas, our divorce and family law services, and how we can help you prepare for the journey ahead, call (713) 909-7323 or contact us online for an initial consultation.
Posted By
Hendershot, Cannon & Hisey, P.C.
Categories: