Can I Move With My Child? Modifying Texas Child Custody Geographic Restrictions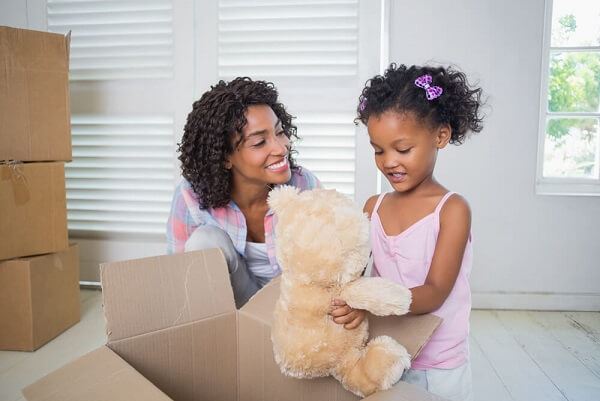 A common issue primary parents or "custodial parents" face in child custody cases is child relocation and modifying geographic restrictions. Texas courts often struggle with this issue because per the Texas Family Code Section 153.001(a)(1), it is the public policy of the State of Texas to:
Assure children will have frequent and continuing contact with parents who have shown the ability to act in the best interest of the child;
Provide a safe, stable, and nonviolent environment for the child; and
Encourage parents to share in the rights and duties of raising their child after the parents have separated or dissolved their marriage.
Can I bring my child with me when moving out of state?
It depends on the language in the Court Order. If there is a residence or geographic restriction stated in the Order, a parent cannot move out of state with a child without consent from the other parent and/or prior approval from the court that issued the custody order.
So, if you're asking yourself, "Is it possible to modify my geographic restriction and move with my child?" the answer is – well it depends. Texas courts will go to great lengths to keep children close to both parents, however, lifting geographic restrictions or modifying geographic restrictions can be done.
Every child custody case is unique and courts will consider numerous factors involved in establishing or lifting geographic restrictions. In this blog, we examine what a geographic restriction is and factors the court may consider when determining whether or not to modify the geographic restriction in the child custody order.
If situations in your life, family, or career have changed and you need to modify your child custody arrangement, contact the Houston family law lawyers at Hendershot Cannon & Hisey, P.C. Our experienced family law attorneys will help identify your options and discuss custom solutions that best fit your current situation and goals.
What is a Geographic Restriction?
In most child custody orders, the primary parent, otherwise known as the custodial parent, is given exclusive rights to establish residency of the child, though often restricted to a geographic area. A geographic restriction is an order from the court, whether included in a divorce decree, paternity decree, or an order in a suit affecting the parent-child relationship, in which the court specifies a geographic area in which the child must reside.
As an example, in Harris County, a child custody geographic restriction may order that the primary parent must establish residence of the child:
Within Harris County
Within Harris County or any county that borders Harris, otherwise known as contiguous counties (such as Fort Bend or Montgomery)
Every child custody case is different and it's important to note that it's not uncommon to see custom geographic restrictions with bigger or smaller areas set out in the order or restrictions specific to school districts.
Factors the Court May Consider to Lift a Geographic Restriction
Circumstances can change, which often necessitates modification of your Court order. Lifting geographical restriction is one example of a request for modification of a parent child relationship. Though generally it is not an easy fight, lifting geographical restriction may be approved by the Court so long as it is in the best interest of the child.
Reasons for the move the courts may consider in deciding whether to modify the geographic restriction or not include:
The other parent's (non-primary parent) lack of interest in a relationship with the child
Historical relationships between all parents and the child;
A job promotion or a career opportunity with more money, benefits or better work schedule;
Education opportunities for the child;
You only moved to Texas for your ex-spouse and your ex-spouse is not exercising their visitation;
Connections to the new location (Have you lived there prior?);
Family support in the new location and/or lack of family support in the designated geographic restricted area;
Whether the other parent (non-primary parent) will still be able to enjoy meaningful access to the child (for example, through Facetime, video conferencing, email, etc.);
Agreement of the parents to allow the primary parent to relocate
Ultimately, the court will still consider the best interest of the child in making its final determination. To help your case, we recommend having a roadmap planned out, explaining all the logistics of the move and child's well-being and care including:
Where you are going to live?
Where you are going to work?
Where the child will attend school?
What (if any) extracurricular activities will the child be enrolled in?
Getting Started: Modifying Your Child Custody Order
Although opportunities that provide better opportunities for your family, career, and financial situation are good reasons to request a modification of a geographic restriction, they still might not be enough to convince the court, which is why retaining a skilled child custody lawyer familiar with Harris County, Fort Bend County and surrounding Houston county jurisdictions is recommended for optimal results.
Whether through mediation, arbitration or in court, our Houston family law attorneys at Hendershot, Cannon & Hisey, P.C. stand ready to help you achieve your child custody modification goals. Our Texas law firm has over 25+ years of experience helping families through divorce, child custody modifications, and enforcement of court orders.
To get stated on your case, call (713) 909-7323 or complete an online form 24/7.
Posted By
Hendershot, Cannon & Hisey, P.C.
Categories: