Relative Adoptions: When a Non-Parent Seeks to Adopt a Child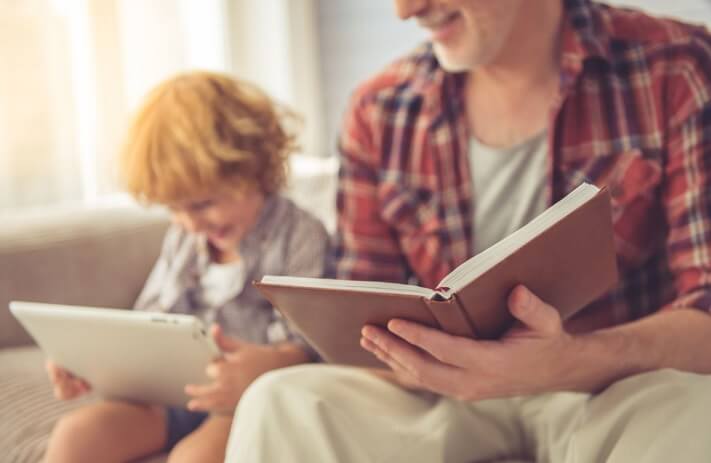 Families come in all shapes and sizes, especially when they include children raised by adults who may not be their biological parents. Because family structures vary, Texas law recognizes the need for children to have positive support systems, as well as the rights of non-parent adults who wish to step in and provide the care they deserve. These adults commonly include step-parents and second parents and various relatives such as grandparents, aunts and uncles, siblings, and other family members.
Texas Law on Adoption
Texas courts, as well as agencies like the Texas Department of Family and Protective Services (DFPS), commonly look to relatives when placing them in loving homes on either a temporary or permanent basis. That's because family members often have close ties with children or have already taken on duties of providing care, such as taking children into their own homes. Exceptions do apply though if there are no close relatives.
Although children may have strong pre-existing ties with relative adults or already live with them informally or through court-appointed kinship care or conservatorship, those relationships and the rights of adults are different from parental rights. In order for a child to become the legal child of an extended family member, and benefit from all legal rights of a parent - a parent child relationship will need to be formally established through filing a petition to adopt with the court.
Adopting a child as a non-parent relative will involve the following:
Both parents must terminate their parental rights. Termination of parental rights can be done through voluntary termination, where a parent signs an affidavit of voluntary relinquishment or an affidavit waiving interest (for alleged fathers) and a court order is issued. It can also be done through involuntary termination and it is often brought by DFPS, which requires courts to find by clear and convincing evidence that termination is in a child's best interest and supported by a valid legal reason, such as parental abandonment, endangerment, criminal conduct, or when a parent is otherwise unfit to care for their child. Even in the case of voluntary termination, the Court must determine that termination of parental rights is in the best interest of the child.
Parental consent. A child can be adopted by a non-parent if:
The child is at least two years old; and
One parent has terminated their parental rights, and the other parent consents to the adoption by an adult who has had actual care, possession, and control of the child for at least 6 months prior to adoption.
Once the parent-child relationship between parents and the child is terminated, the child can then be adopted.
Appropriate parties must agree to the adoption. Depending on the circumstances involved, additional parties may need to agree to the adoption. For example:
If the petitioner relative seeking adoption is married, their spouse must agree and join the petition for adoption.
If a child is at least 12 years of age, they must consent to the adoption. However, the court may waive this requirement if doing so is in the child's best interest.
If the child has a managing conservator and another relative is petitioning for adoption, the conservator must provide their written consent. The court may also waive this requirement if the conservator refuses or revokes their content without good cause. If the DFPS has successfully terminated the parent-child relationship, then DFPS would have to provide consent as well.
The best interest of the child. Texas law states that a child can be adopted after they have lived with the adult filing a petition for adoption for at least six months. However, this requirement may be waived if the court deems it to be in the best interest of the child. The "best interest" of the child is also the legal standard courts use when determining whether a petitioner is capable of providing the care and support to meet the child's emotional and physical needs, and have their petition to adopt approved.
Meeting requirements. Texas adoption cases require various studies and reports to prove to the court that granting parental rights to a petitioner is best for the child. These studies commonly include personal interviews with the petitioner(s) and child, home evaluations, observation, relationship assessments, and criminal history evaluations. Because relatives seeking adoption usually already have the information needed to properly care for their child, requirements for additional reports are often waived. However, relative petitioners are still entitled to reports about the genetic, educational, social, and heath history of a child if they wish to obtain them.
During the termination of parent rights/adoption process, the Court will appoint an amicus attorney who will act in the child's best interest. This amicus attorney will interview the prospective parents, review all the pleadings, and make recommendations to the Court that adoption is in the child's best interest.
A Lifelong Commitment
Once all requirements are met and courts grant the adoption, non-parent relatives will have the same rights and responsibilities as birth parents. Not only can this provide children with the sense of security and belonging, it may also provide them with inheritance rights from both adoptive parents and birth parents, as well as allowing the adoptive parents to change the child's name. Texas may also offer various post-adoption assistance, services, or tuition assistance based on the circumstances involved.
If you are looking to take on the lifelong commitment of raising a child relative, our Houston adoption lawyers at Hendershot, Cannon & Hisey, P.C. are available to help. We can also provide assistance to families who seek termination of another's parental rights, or wish to better understand other options for possession of and access to a child, temporary custody, or permanent managing conservatorship (PMC), among others. Call (713) 909-7323 to request an initial consultation.
Posted By
Hendershot, Cannon & Hisey, P.C.
Categories: