Stepparents & the Adoption Process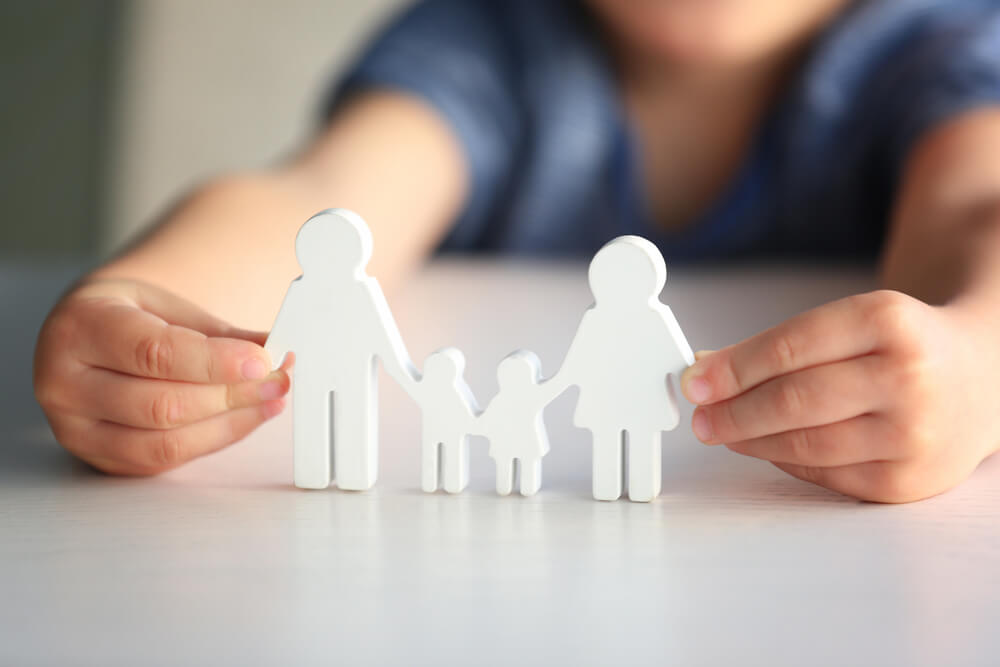 Stepparents step into important roles in the lives of children and often take on the responsibilities of a biological parent when it comes to supporting, nurturing, and caring for their spouse's child. As Texas recognizes the importance of these relationships in blended families, they provide pathways through which stepparents can legally solidify their bonds with stepchildren and formally adopt them.
Because adoption is a legal arrangement involving the transfer of parental rights, stepparents and stepchildren can benefit from not only stronger emotional connections, but also legally in terms of responsibilities and rights, including the right to make important decisions in a child's life, assume a stepparent's last name, amend a birth certificate, and inherit from that stepparent, among others.
While adoption is certainly a commendable and beautiful endeavor, it is also a complex and challenging legal process. In Texas, there are a number of rules, requirements, and procedural hurdles stepparents must comply with in order to complete an adoption. Fortunately, stepparents can navigate the process with the help of proven and compassionate attorneys like those at Hendershot, Cannon & Hisey, P.C.
Understanding the Stepparent Adoption Process in Texas
In Texas, stepparent adoptions are similar to adoptions involving any other non-parent, including couples in private adoption or relatives such as grandparents. However, stepmothers or stepfathers are permitted to adopt only under certain circumstances. This includes being legally married to the child's biological parent, and when any of the following applies:
One living biological parent – In cases where the child's other biological parent is no longer alive, stepparents have the right to adopt and obtain legal guardianship of their spouse's child.
An absent biological parent – Stepparent adoption is permitted when the child's biological parent is absent from their lives. If that parent's identity is unknown or parental rights have already been terminated for other reasons (such as abandonment), stepparents can proceed with filing a petition for adoption.
Consent from the other biological parent – Because biological parents have parental rights, those rights must be terminated if a new parent is to adopt. This means obtaining the parent's consent or filing a petition to terminate parental rights. Should a biological parent refuse to relinquish their parental rights, stepparents still have options. This includes legal action to show grounds for why parental rights should be involuntarily terminated, such as sustained lack of contact or abandonment, abuse or neglect, and more.
The stepchild is an adult – Stepchildren can consent to a formal adoption by their stepparent if they are adults of legal age, without having to terminate the parental rights of a biological parent.
Termination of Parental Rights. Based on your particular situation, you may be able to move forward with filing a petition for adoption or may need to terminate parental rights. This can occur shortly before, during, or shortly after, the filing of an adoption petition. In order for any stepparent adoption to be completed (with the exception of a deceased or unknown biological parent, or adult stepchild adoption), the other biological parent's parental rights must be terminated formally through the court. This can be done in one of two ways:
Voluntary – A biological parent can voluntarily relinquish their parental rights by signing an affidavit of relinquishment of parental rights. Once forms have been signed and approved by the court, the biological parent will no longer have rights to custody or visitation of their children, and will no longer have duties to pay child support.
Involuntary – If a biological parent disputes a stepparent adoption and does not wish to provide their consent, the case can proceed to court. In Texas, family law judges will only grant a petition to terminate parental rights if it can be shown that the other biological parent has no established relationship with the child, or any intent to create one. In addition to evaluating the best interests of the child, courts must also determine if termination can be supported by at least one statutory ground, such as abandonment, abuse, or neglect. In cases where attempts to locate the biological are unsuccessful, parental rights will be terminated by default.
Adoption Petition & Court Requirements. Petitions to adopt a stepchild must be filed in the county where the child lives. Stepparents in these cases file jointly with their spouses as petitioners. Aside from termination of parental rights, when necessary, there are also other requirements stepparents may need to meet prior to finalization, including:
Review and completion of documentation and forms
Background check
Social study, including home-study
Final adoption hearings
Adoption Hearings. When the necessary steps have been met, a hearing will take place before a family law judge. This hearing may include the termination of the other parent's rights, and the adoption. During hearings, attorneys, including an amicus attorney appointed by the court, may ask questions of the stepparent, biological parent, and the child. Children over 12 must also consent to the adoption. In general, these hearings are in many ways a ceremony where families can celebrate once a court order has been signs and the adoption finalized.
Make Your Adoption Dreams a Reality
Adopting a stepchild is a significant emotional and legal undertaking, and it creates a relationship that cannot be reversed should a stepparent separate or divorce their spouse. For many, the beauty of this experience can be tempered by the numerous requirements and complexities of the legal process, which is why it is beneficial to have an experienced adoption attorney by your side.
At Hendershot, Cannon & Hisey, P.C., our attorneys have extensive experience guiding stepparents and many other adoptive parents step-by-step through their legal journeys. From handling communication with the courts, ensuring documentation and petitions are complete and timely filed, taking steps to terminate parental rights, and preparing for any home studies or court requirements, we are passionate about guiding stepparents toward their adoption dreams.
If you wish to discuss a stepparent adoption in Houston or anywhere in the surrounding areas of Texas, call (713) 909-7323 or contact us online for an initial consultation.
Posted By
Hendershot, Cannon & Hisey, P.C.
Categories: