Retirement Accounts & Divorce: 6 Things You Should Know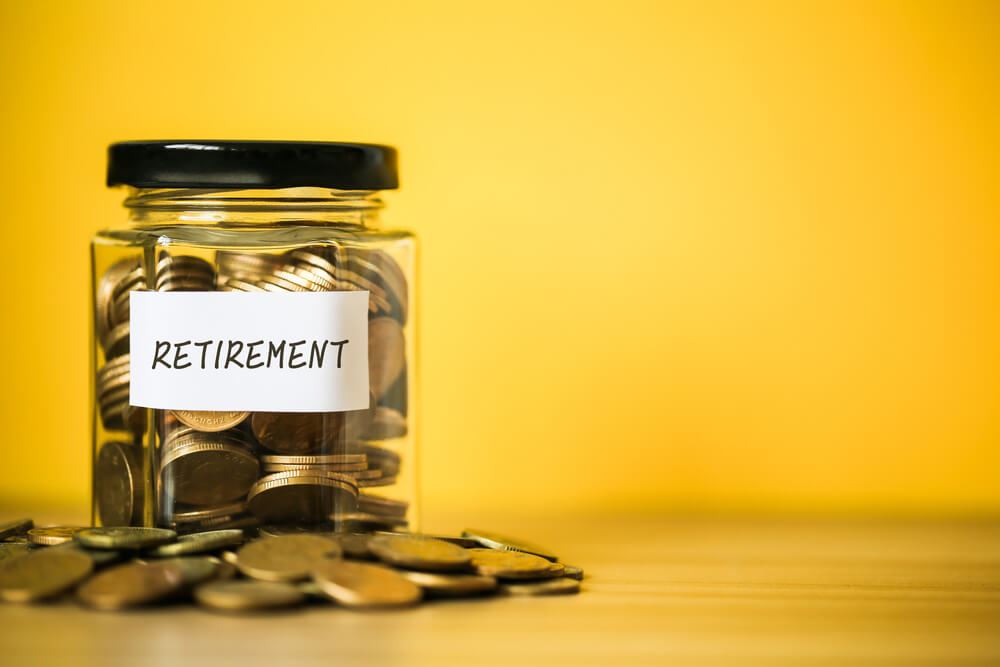 Make no mistake about it – divorce has the potential to reshape your finances and redefine your future, which is why it becomes critical for spouses across the economic spectrum to properly address financial issues in their divorce. This is particularly true of matters involving property division, and especially in regard to any retirement accounts, pensions, and retirement benefits held by one or both spouses.
Because property division is a major aspect of divorce, and because the division of retirement assets can be rather complex and difficult to understand when you're just getting started with the process, our Texas family law attorneys at Hendershot, Cannon & Hisey, P.C. have put together a brief list of important things you should know when it comes to retirement accounts and divorce.
#1 Retirement Accounts Are Important in Divorce
Retirement plans and pensions are important in divorce, and divorcing spouses should not neglect them when evaluating their finances, preparing for the divorce process, and planning their futures. Not only are they often among the largest assets in a marriage, if not the largest asset, retirement accounts can also create complexities in property division by introducing challenging issues involving valuation, varying plan rules and regulations, additional legal work, required court and plan approval, and more.
Because addressing the division of retirement accounts properly is so critical, it becomes vital to work with experienced attorneys with the ability to handle even the most complex property division cases.
#2 Community or Separate Property?
If you're wondering what happens to your retirement in divorce, the answer isn't always the same for everyone. Generally, Texas laws on property division require divorcing spouses to divide certain assets and debts in a manner that is "just and right," not necessarily exactly equal. While many tend to think of assets like real estate and personal property such as vehicles or jewelry, they're often surprise to learn retirement accounts, as well as other financial and business assets, can also be subject to property division in divorce – at least depending on whether they are community or separate property.
Community property – Community property is subject to division during a Texas divorce. Per law, community property is anything which is acquired during the course of a marriage.
Separate property – Separate property is not divisible in divorce, and it includes assets acquired prior to marriage, through an inheritance, or as a gift.
These distinctions are important to understand, but determining what is and what is not divisible community property isn't always an easy matter, especially with complex assets like retirement accounts. With retirement holdings, their classification as community or separate property depends a lot on the unique factors involved, and when spouses made contributions to the account. For example:
If you started your retirement account during marriage, it will likely be considered community property subject to division. However, any contributions made with non-marital funds may require further evaluation to determine if a portion of the account is separate property.
If you started your retirement account prior to marriage, and continued to make contributions to the account after you were married, it may be considered both separate and community property. Determining what portion of the account can be classified as separate property and preserved from division in divorce will depend on a few additional factors, such as (1) when the account was opened, (2) the balance of the account prior to marriage, and (3) the balance of the account when filing for divorce.
#3 Strict Rules & Regulations Apply
Dividing retirement is not as easy as dividing assets like a car, which has a straightforward value that can be divided between both spouses. In fact, there are many strict rules and regulations which apply to how retirement accounts, pensions, and other benefits must be divided. Those rules and regulations can also vary drastically depending on the type of plan involved.
For example, the rules that apply to the division of a 401(k) can be radically different from those governing the partition and distribution of employer-based retirement accounts for people like teachers or police officers, as well as from the unique laws which apply to things like military benefits.
#4 Extra Steps
Given the complexity of dividing retirement accounts in divorce, there are some extra steps involved. Most notably, this includes the QDRO, or qualified domestic relations order. A QDRO must be used to divide and distribute retirement accounts and create the right for an alternate payee. It must also be approved by both the court and the administrator of the particular retirement account. A QDRO should not only reflect the rights and interests of the spouses involved, but also be carefully crafted to ensure approval and avoid delays.
If should be noted that some retirement holdings, such as non-qualified plans for supplemental executive retirement, stock options, deferred compensation, and restricted stock may not require a QDRO. However, they do need to be addressed, properly valued, and evaluated in relation to the full scope of a property division agreement.
#4 Valuation
Determining exactly how much money is subject to division is a key aspect of dividing retirement accounts in divorce. However, it can also be a very difficult task. That's due to issues such as:
Whether retirement accounts are fully vested
The value of a retirement account's growth during the marriage
Any contingencies which may impact value (i.e. for pensions)
Spouses with a defined-benefit plan, such as a pension, who are still working
Projections on retirement eligibility and life expectancy
Anticipated value and discounted value
Tax implications
These and other issues can make valuation a tricky matter that demands the insight of counsel with proven experience handling complex calculations, and who have connected with relevant financial experts who can establish an accurate value of retirement holdings in a divorce.
#5 You Can Protect Property With Pre- and Post-Nuptials
Over recent years, more Americans have turned to prenuptial and postnuptial agreements to protect property which matters most to them. For those who wish to take advantage of available legal tools and create a prenuptial agreement prior to marriage or a postnuptial agreement after the fact, there can be tremendous flexibility in how spouses choose to protect their assets and how they plan to resolve issues of dividing retirement and other property. When spouses have these types of agreement, the terms they create will apply to the division of assets.
#6 Reaching a Resolution
Divorcing spouses who have concerns regarding their retirement accounts, or any other financial or non-economic matter involved in divorce for that matter, should know they may have options for reaching a resolution. As with most divorce-related matters, your options depend on your individual case, as well as whether you and your spouse are able to communicate and negotiate effectively out of court. Though a personalized case evaluation can help you learn more about your potential options, there are some examples of common approaches:
Both spouses may choose to keep their own retirement accounts and not divide them in divorce, which may help avoid delays, disputes, and complexities in their case.
Spouses may choose to offset the value of a community property share of a retirement account by awarding other assets of similar value that may not have otherwise been available to the other spouse, such as relinquishing a share and exclusive ownership of the marital home. This can be an option
If spouses decide to split a retirement account per property division laws, they'll need to address the issues mentioned above, complete the ODRO, and address any other unique issues.
In cases where both spouses have retirement holdings and their value is only minimally different, spouses can agree to any resolution that would offset that value, such as a disproportionate share of assets or changes to any spousal support.
A portion of one spouse's retirement account may be used to create an IRA for the other spouse. This option does require certain conditions, depending on the administrator and type of plan.
Houston Divorce Lawyers: Protecting Your Finances & Future
Hendershot, Cannon & Hisey, P.C. is comprised of dedicated attorneys who leverage over 130 years of experience in divorce and business law matters. Led by a Board Certified Family Law Specialist (Lennea Cannon, Texas Board of Legal Specialization), our award-winning team uses extensive insight in family law, numerous divorce cases, and complex business and financial transactions to help clients during the most critical phases of their divorce. Learn more about our family law services by calling (713) 909-7323 or contacting us online.
Posted By
Hendershot, Cannon & Hisey, P.C.
Categories: