Temporary Orders: Property, Support, Custody, Injunctions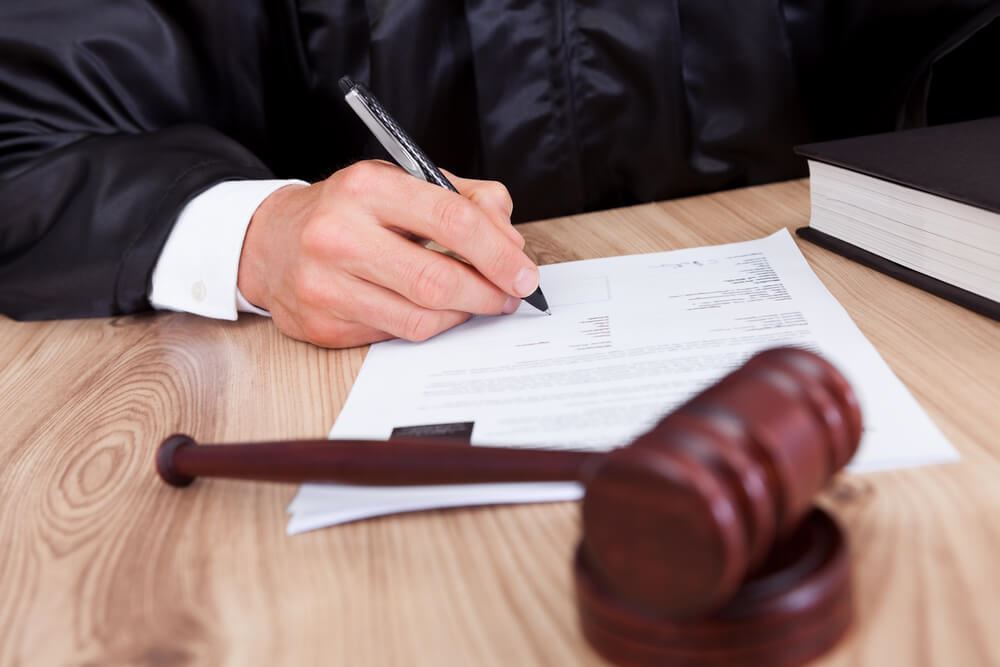 Divorce is a legal area all unto its own. While these cases may involve any number of unique and very personal situations, they all have the potential for impacting the futures of parties involved, whether they are spouses, parents, or children. For this reason, focusing on the future and evaluating tailored strategies to achieve long-term goals is a large part of what we do as divorce attorneys. However, we know some cases may also require immediate and decisive action before cases are finalized.
At Hendershot, Cannon & Hisey, P.C., we understand the situations which prompt divorce, child custody proceedings, and other family law matters don't exist in a vacuum – they happen to real people whose present lives and arrangements are often thrown off balance. Although legal action is designed to help resolve that disruption and clear a path for a new future, waiting for a matter to be resolved in its entirety may not be prudent or possible. In situations where immediate and pressing concerns need to be addressed, or certain property preserved, our team helps clients explore options for temporary orders and injunctions.
Temporary Orders in Texas Divorces
Although the ultimate goal in any divorce case is to get a divorce, there are many issues spouses may need to address before a case is fully resolved. Temporary orders issued by the court, including temporary injunctions, can help provide this immediate relief as proceedings unfold, even if they are only in effect for a limited amount of time. In some cases, they may also set the tone and trajectory for the final outcome of a case.
Temporary orders can be reached voluntarily through agreement by both parties or may require temporary order hearings or mediation, particularly if a spouse wishes to dispute the terms of an order. When they are signed by a judge, temporary orders can address a number of important divorce-related issues, including:
Temporary Injunctions in Texas Divorce Cases
Divorce cases may include temporary injunctions, or legal orders that prohibit certain conduct or compel a specific act. Whether mutually agreed upon by spouses and signed by the court or petitioned for by one party, temporary injunctions serve the same purpose as a temporary restraining order. Often, they are used to protect a person (i.e. prohibit contact or conduct that may constitute harassment), preserve property (i.e. preventing a spouse from destroying or tampering with marital assets), and ensure minimal disruption in the lives of children.
Temporary injunctions differ from temporary orders like a TRO in a few ways:
Temporary injunctions, when granted, deem one of the parties is "enjoined" or prohibited from conduct described in the order.
Temporary injunctions in divorce cases cannot be granted "ex-parte," or without notice to the other party in the case, and following a hearing before the court,
Temporary injunction hearings must be held within 14 days of the signing of a TRO. If a TRO was not granted, a hearing will be set at the discretion of the court.
Because notices and hearings are required, injunctions can provide a broader scope of relief that what is available through a TRO.
Temporary injunctions may last for a specified amount of time or until the finalization of a divorce, as opposed to a TRO which lasts only 14 days from the date it was signed by a judge.
Temporary injunctions may also be valid against third parties, such as business partners, banks, or employees.
Once an injunction has been ordered, compliance is critical, and any violation can be used against a party in determining final custody or property division awards. Our legal team assists clients who wish to seek, defend against, modify, dissolve and enforce temporary injunctions in divorce cases.
Hendershot, Cannon & Hisey, P.C.: Proven Divorce & Family Law Attorneys
Hendershot, Cannon & Hisey, P.C.'s divorce and family law team is comprised of award-winning Texas Trial Lawyers, and is led by Partner Lennea Cannon, one of just a select number of attorneys in the state to be Board Certified as a Family Law Specialist by the Texas Board of Legal Specialization. By levering our experience and insight, we provide clients with the tailored strategies they need to protect their rights and interests – both in terms of any temporary or pressing concerns, and the ultimate outcome of a case. Whether you have needs involving a potential or pending divorce, or any other family law matter, our team is here to help.
If you have questions about divorce in Houston or the surrounding areas of Texas, call (713) 909-7323 or contact us online to speak with an attorney.
Posted By
Hendershot, Cannon & Hisey, P.C.
Categories: