Texas Family Law & Temporary Orders: 7 Common Questions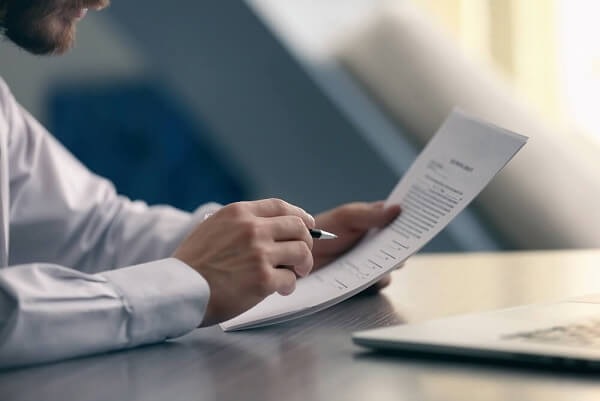 Whether it's a divorce or child custody proceeding parties involved in family law cases seek outcomes that can have a major impact on their future. Reaching a final resolution, however, is a process that often requires considerable effort, the assistance of experienced attorneys, time - and possibly a temporary orders hearing.
While time provides an opportunity to conduct thorough discovery and evidence gathering, investigations and asset tracing, negotiations, and other essential aspects of your case, it also means your case may not be resolved right away. If you have more pressing needs or immediate issues to address, as many people do, you may be able to seek and temporary orders hearing.
Because there are many rules and procedures governing family law and temporary orders, it's not always easy to understand how they work. To give you a better idea of what to expect when it comes to temporary orders hearings in Texas divorce and family law cases, our team at Hendershot, Cannon & Hisey, P.C. answers some of the most common questions we receive about them:
Q: What Are Temporary Orders?
A: Just as the name implies, temporary orders are court-issued orders which have a limited "shelf-life." Generally, temporary orders allow individuals and families to address various issues while their cases are pending, such as where divorcing spouses will live while they're going through the divorce process, or who has custody of the children as the case unfolds.
Temporary orders are not issued automatically, and they aren't always the same as final orders issued in a case – just because a temporary order is issued in your favor during the pendency of your case doesn't necessarily mean the ultimate outcome will be too. However, temporary orders can be very important tools which can help you address immediate needs, make things a little easier as your proceedings progress, and provide you with the ability to enforce orders when another party fails to comply.
Q: What's a Temporary Order Hearing?
A: A temporary order hearing is a formal proceeding held after a party in a divorce or custody / family matter files a petition with the court. Though some courts may require parties to attempt resolution through mediation first, not all do. Temporary order hearings focus on the presentation of evidence supporting one's side of the story, testimony from both parties and potentially cross-examination, and in some cases the testimony of witnesses.
Texas family law judges have a lot of discretion when ruling on temporary orders, which is why it's important to work with knowledgeable attorneys who can help you prepare and present a strong argument, or contest a temporary order is one is being sought against your interests.
Q: How Long Does a Temporary Order Last?
A: It depends. How long any court order remains in effect is a matter influenced by a number of factors, including many that are unique to your particular case and circumstances. In some cases, there are clear guidelines – a Temporary Restraining Order (TRO), for example, is only good for 14 days. In other cases, orders may last for a particular amount of time as declared by the presiding judge, until the time certain conditions are met (such as obtaining employment), or until the conclusion of your case.
Q: Are Temporary Orders Different from Temporary Restraining Orders or Protective Orders?
A: In some ways, yes. Although both TROs and Protective Orders can be used for similar reasons during a pending divorce or family case, they are unique from "temporary orders" in a few ways.
Temporary restraining orders – TROs place short-term restrictions on a party in a family law case. Usually, they're used to maintain the "status quo" and ensure a person doesn't sell property or hide assets, destroy evidence, or disturb children's routines as a divorce or custody case unfolds. Unlike temporary orders, a TRO does not require a hearing. TROs are also only effective for 14 days.
Protective Order – A Protective Order is a court order obtained when there is domestic violence. While it can certainly be part of a family law case, such an order can also be issued separate and apart from any actual divorce or family law matter. Protective orders generally place restrictions on a person, such as requiring them to stay a certain distance away from the petitioner (or person who filed for the order). One key difference between a Protective Order and a Temporary Order is that when a person violates a Protective Order, they can potentially and immediately be taken into custody by law enforcement. Non-compliance with a temporary order does not have the same effect, and instead may require the filing of a contempt action, which necessitates notification to the subject and a formal hearing.
Q: Why Would I Need a Temporary Order Hearing for My Family Law Case?
A: Temporary orders can be used to address a range of issues involving divorce and family law. Examples of issues or scenarios commonly addressed by temporary orders include:
Temporary possession of certain assets, including real property like the family home, vehicles, and other marital property, requirements for one party to leave the marital home, orders to sell certain property, and more;
Obligations for taking care of finances, including the payment of existing debts, bills, utilities, taxes, and other similar expenses during the course of a divorce and prior to its resolution;
Temporary spousal support to ensure a spouse has the ability to support themselves during a pending divorce;
Continued health insurance coverage and other benefits for a spouse who is covered by the other's health insurance policy;
Temporary custody of any minor children during divorce or child custody proceedings, which may address physical custody, and the right to make important life decisions on the child's behalf, and which may include suits affecting parent-child relationship (SAPCR) if a non-parent is seeking temporary custody.
Visitations rights, known as possession and access in Texas, and parenting plans which outline shared arrangements or visiting schedules during a pending case, as well as temporary child support.
Q: How Do I Get a Temporary Family Law Order in Texas?
A: If you are looking to formalize a temporary arrangement during your divorce or another family law case, your options for obtaining a temporary order depend a lot on your unique situation. For example: are you and your soon-to-be-ex spouse able to negotiate and compromise on arrangements and responsibilities during your divorce? If so, you can essentially come to any voluntary agreement for the court to approve (which allows you to seek enforcement should things go south). If not, a hearing may be necessary.
Q: What Happens When a Temporary Order is Violated?
A: The primary reasons for obtaining a temporary order is to deter the other party in your case from doing something that may be against your interests, or your child's interests, and to ensure things remain as "smooth" as possible until the time you're able to resolve your case. If that doesn't happen and there is a temporary order which has been violated, you can seek enforcement actions to compel the violating party into complying with the terms of the order. If they still don't comply, it could result in contempt and possible criminal penalties, and won't be a favorable discretionary factor for them when it comes time for final resolutions ordered by a judge.
Do You Need an Attorney for a Temporary Orders Hearing in Texas?
If you have more questions about temporary orders in a Texas divorce or family law case, or would like to speak with an attorney from our team about your case and how we can help – whether you're just starting out or hitting hurdles – Hendershot, Cannon & Hisey, P.C. is here to help. Call (713) 909-7323 or contact us online today.
Posted By
Hendershot, Cannon & Hisey, P.C.
Categories: